There are very few things that I am able to say with absolute certainty. But I'm going to go out on a limb and say that there are very few folks out there who love getting their period. 
Whether you are dreading its arrival or happy to see it come, once it is here, even the lightest menstruators are miffed.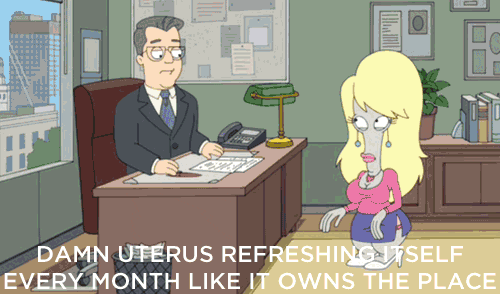 Now most other companies who make menstrual products, seem to be of the opinion that there is no reason to let Mother Nature slow you down. 
That you should be doing things like yoga… 
(This counts as a sun salutation right?)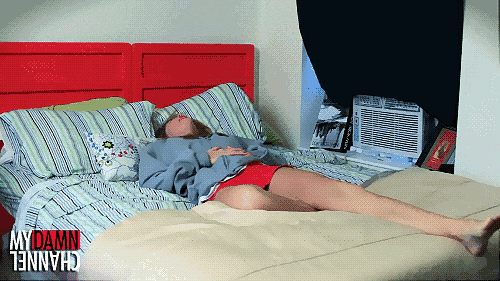 Or playing high-intensity sports…
(Yeah right).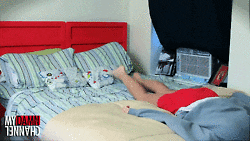 And while most of us are renegades who will suck it up and do what needs to be done, there is no shame in admitting that keeping it together through a period may look like this: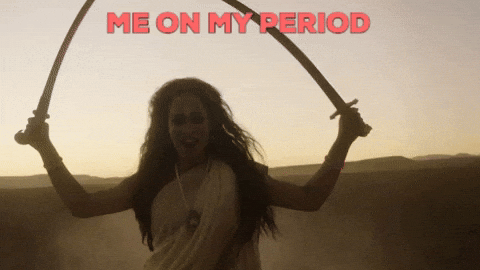 But feel like this: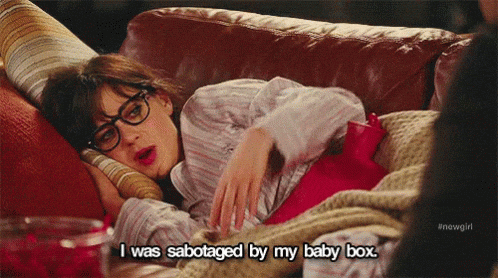 And that even on "light days" there are still plenty of pitfalls and messiness to worry about.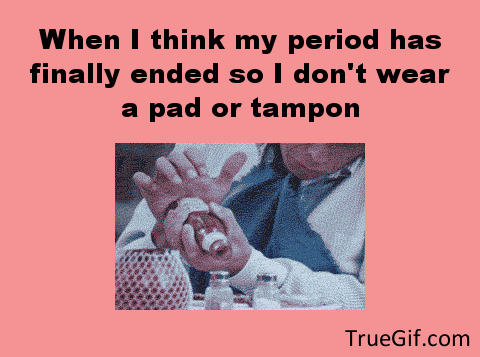 At Lil Helper we have long leaned into the mantra that life is messy and that all the light and airy photos in an Insta feed can never depict the reality of what that means. 
So rather than imply that you should be your best self while your insides become your outsides…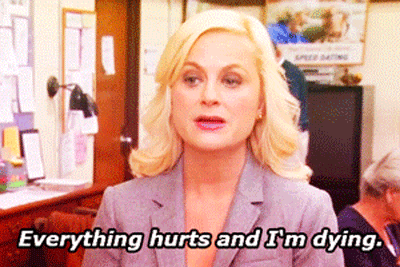 Or feed you a bunch of photos of pads surrounded by flowers, as though you should feel like some kind of woodland nymph high on unicorn dust…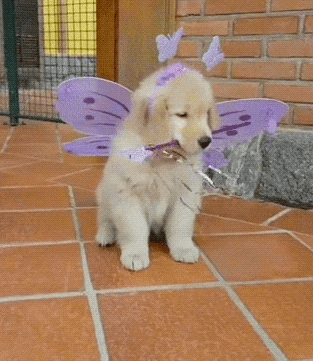 We decided to bring you a product designed for the nitty-gritty reality of the modern menstruator. 
Enter our HyPs (or Hypatia-link to About Page) Pads. 
HyPs come in three absorbancies: light, regular (link), and heavy.
Made of Magic: Well, actually they are made with a  Stay-Dry material on top for quick absorption that spreads out moisture evenly.  It also ensures that even though you are producing goo at an alarming rate, your pads will never stick to your sensitive bits. 
Layers of Greatness: All of our HyPs are made with layers of bamboo terry inside. 2 layers for liners and regulars and 3 for heavy. So, much like that fall outfit you look so cute in, HyPs uses layering to keep you comfy and protected. 
No Leaky: Not only are HyPs backed with a waterproof PUL fabric they also waterproof wings to prevent moisture from going where it shouldn't and to double the leak-proof protection. 
Ooooh Prints!: The HyPs line prioritizes function over form. But there is no reason you can't have your cake and eat it too. They come in a variety of amazing prints that were exclusively designed for our HyPs line and will (hopefully) leave you with a smile instead of a desire to burn down your entire subdivision and that little parkette overrun with weeds.
Snazzy Snaps: Our snaps are snappy for a few reasons. First, two snaps are better than one and allow for a custom fit on any undergarments. Second, smaller snaps are used to prevent any discomfort
Super easy washing instructions: Like, you could teach your dog to wash these for you. I mean, I wouldn't But the point is that HyPs are easy to take care of and you shouldn't let the idea of caring for them deter you from giving them a try. 
We offer a whole system: Because why create half a painting or build part of a bridge? Not only do we have HyP pads but we've also got you covered with all the accessories you need to make using them simple. Pair your HyPs with a travel case (combo bag), home storage (dry/wetbag) and a mesh bag for laundry.
Our light pads are designed for those sneaky light days. The ones who usually come around at the beginning or end of your cycle and either sneak up on you or make you suspicious. 
Days when you only want to throw a book at someone. And like, not even a novel. More like a magazine. Or those annoying pamphlets that keep finding their way into your mailbox. 
Because even though we fully encourage you to do whatever you need to do to get through the next 5-7 days…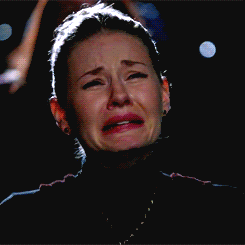 We also want you to have everything you need to do yoga, play sports, and engage in the day-to-day rigamarole you are accustomed to, if you feel like it.