So, I by no means consider myself a parenting expert. 
In fact, in several years, I have been attempting to turn my womb goblins into respectable human beings, I have found only TWO things that I know for sure about kids. 
One: They are unreasonably unknowable little things. No matter how long you are at it, you will never truly get a grip on parenting. Just when you think you have it figured out your kids throw a curve your way that leaves you like...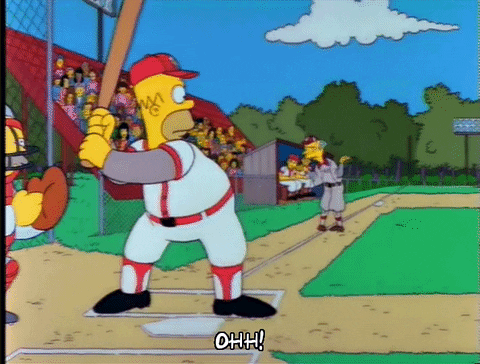 Two: They eat—A LOT. 
Like, so much.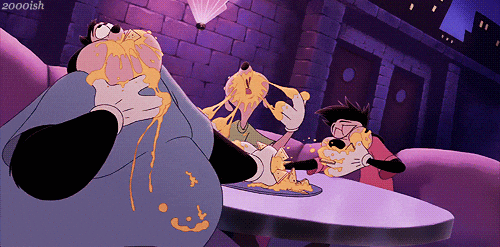 I was mentally prepared to feed my newborn every couple of hours. All the reading I had done told me that that was going to be the standard operating procedure in the early days. 
But for some reason, I had it in my head that once I got my kids weaned and onto solid food, things would calm down.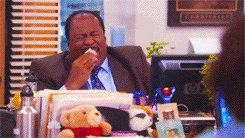 Little did I know that I would merely be transitioning from my role as a full-time bottle barista into the position of 24/7 food wench. 
And, of course, it isn't just prepping them three well-balanced sugar-free, organic, non-GMO, meals a day.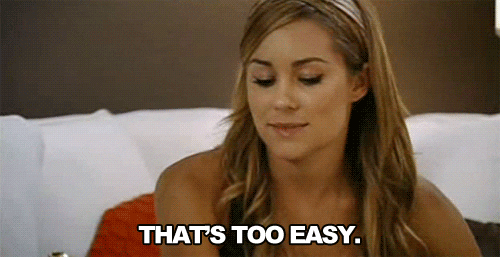 It's also enduring the constant refrain of "I need a snack" about 4,687,354 times a day. 
Cuz kids LOVE snacks. 
And even if you prepared them a meal of every last one of their favourite foods… 
Every sugar-laden, overly-processed, thing that their little hearts desire… 
They would still demand a snack two minutes after finishing said meal.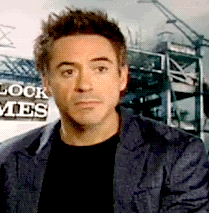 Luckily, Lil Helper has a new product to help take some of the stress out of fuelling the snacking habits of your ravenous offspring. 
Introducing the Small Bite Bag. The reusable, washable, leak-proof little wonder that will free you from the bondage of snack slavery. 
Just the right size: Big enough to hold a variety of snack food and keep your little one out of the kitchen for more than five seconds. Small enough that if (when) they invariably dump its contents everywhere you don't have an enormous mess on your hands. If your kid is an epic snacker or you want a larger capacity, make sure to check out our Big Bite Bag.
Saves on waste (and your sanity): These make a great alternative to plastic for school lunches or on-the-go snacks. They also rinse/wash-up super easily, meaning you can load them up multiple times a day and not have to wash 400 bowls come bedtime. 
Easy to Use: We've redesigned the pull-tabs we use on our bags, so whether your fine motor skills are a little shaky, you are sending it with your little one, or you desperately need that chocolate bar that is stashed inside, fumbling with the zipper isn't going to happen.
Multi-Use: Okay, I lied. There is one more thing that I know for certain as a result of my foray into the world of childrearing, and it's this; Putting bags of things into a larger bag is the parental organization hack of the new millennium. These little lovelies are the perfect size for knick-knacks or small essentials and will transform your favourite tote from an unnavigable black hole to Marie Kondo's wet dream. Bonus: since they are leak-proof, you will never again have to try and wash hand cream, diaper cream, hand sanitizer, or other "gooey but essential" substances from all of your earthly belongings. 
Modular: And not just because that is trendy these days. The Combo Bag, Small Bite, and Big Bite bags are designed to work together to make a full-on organizational system. You can snap on/off multiple bags on top of each other. Cuz, let's be real, some days you just need all the help you can get.  
Finders Keepers: Since these bags are so functional and adorable, there is a higher than usual likelihood that someone may try to claim them as their own. But, even here, we have you covered. All of our new bags come with a tag where you can write your name and assert your place as the rightful owner of this sought-after prize.
I tell my babies all the time how much I love them… And that it is a good thing I do because dealing with their eating habits makes me want to run away from home some days. 
If you also feel this way, take back the snack. Because some days you simply need to hand your kids a bag of cereal and worry about other things instead. Like how Jason Mamoa's marriage is doing, when the next season of your favourite trashy TV show is hitting Netflix, or what snack from your hidden stash you want to enjoy.