Beginner friendly

New to the cloth diapering game? These diapers were  made for you. Literally. Made for the parent who might typically not use cloth diapers if it weren't this foolproof. No stuffing, no jargon, no swearing. Just a simple diaper that simply works!

No Leaks

Our bomb-proof inserts have got your six. Each diaper comes with the inserts we have dubbed The Tank. For a full rundown on these bad boys, head to their product page. TL;DR version: these things last through the night. Absorbent,  trim, and backed with PUL to double down on the leak-killing powers of Lil Helper diapers.

Washing machine

No prep and easy care! What sets our cloth diapers apart aside from our hilarious puns, gorgeous prints, and handsome CEO? How easy they are to use and wash. Our diapers and inserts are absorbent straight out of the package and washing them is just as easy!
The lil things you'll love
Not sure if you can handle a 'fluff bum'?

 

 

 

Our diapers make choosing cloth a 'no brainer.'

 

2 guide snaps so you'll always know how to get a good fit. Stain-free diaper cover-lining and dark coloured inserts. PUL belly band to prevent wicking. Inserts that are easy to use (simply snap them in. No stuffing!) and that have staying power (12+ hours leak free).  We've thought of the million little details to make cloth diapering convenient, so all you have to worry about is which adorable prints to order.

Worried about leaks? Or rashes?





Don't. We've got you covered.

Literally everything about our diapers is designed to keep your baby, you, and all your earthly possessions protected from the absurd amount of liquid a kiddo produces. Cloth diapers can often wick moisture onto baby's clothes and is inevitable with belly sleepers. Our PUL belly band helps prevent this occurrence. Pair that with our hypoallergenic, anti-microbial, stay-dry inserts and not only do you not have to worry about leaks but you can forget about diaper rashes too.

Made to last from birth to potty-training… for all your kiddos.

 

They are heirlooms in the making.

 

Lil Helper diapers are made to last. Our diapers fit from 7-35lbs  so you can use our diapers from the newborn stage into toddler hood! Not just for one baby, but for all your babies. And your sister's babies. On average our cloth diapers last for 2-3 kids before something gives up. There are folks who are using the same diapers for over 10 years. Everything from our premium elastics to our silicone labels is built to stand abuse. So when you are done with your diapers, you can pass them on along with your primo parenting tips. And because they are adjustable, the same set of diapers can be shared with a new sibling.

But what about poop?



Easy to use, easy to wash.

 

Because you are the parent of a small child and don't have time for anything complicated. Our diapers don't require special detergent, soaking, or a ritual sacrifice to the laundry gods. Simply rinse any solid stuff, throw them in the washing machine then hang to dry or toss them in the dryer on low. Now pat yourself on the back for saving the environment while you drink your (cold) coffee.  
Lil Helper has built its success on a solid foundation of the gratuitous use of gifs, poop-jokes, and chocolate-based bribery… oh and these diapers (you should really try them out).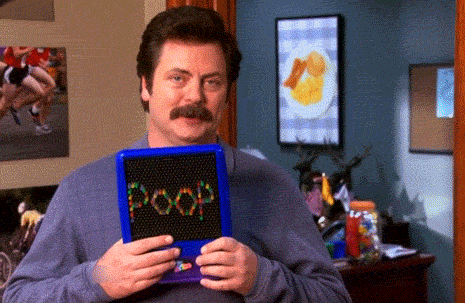 FAQ

Have more questions? I guarantee our resident poop-gurus (a.k.a the cloth diaper moms who run Lil Helper) have heard them before.

Full FAQ Page

Newbie Guide

Sorry. This limited time trial offer is only for 1st time customers who've never tried a Lil Helper Cloth Diaper. If you have used a Lil Helper cloth diaper before, you can attest to the fact that it is a quality product, backed by passionate customer service and it would please us to bits if you get one of our other packages. This offer is specifically for the folks who are on the fence about Lil Helper as a company and not sure what to expect from the product.

Sorry, this offer is for personal use only. You can certainly invite your friends and family to take advantage of this fab offer but they cannot buy for them as gifts. The Shipping & Billing Address needs to be the same and a personal residence or we will cancel the order and refund your money.

Our trial diaper is safely on its way to you. The average shipping time is 2-4 weeks for trial diapers in Canada. Only the trial diapers take this long as we send them out with Letter Mail- the only affordable way in Canada to send out 1 or 2 diapers. Anything else you order from us will reach you in just 4-6 days- I promise! Mohammed, CEO, made the following video explaining why we ship trial diapers in this manner: https://www.youtube.com/watch?v=5WtKR4lSIhA I know it's hard to be patient with epic fluff in the mail!